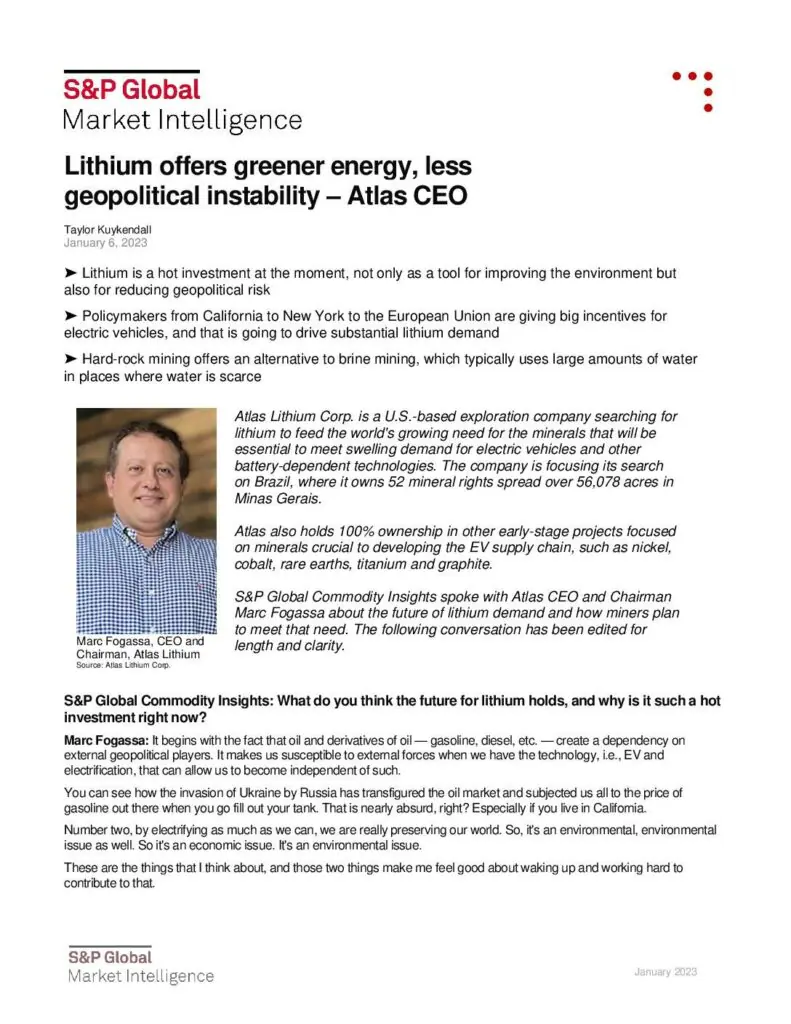 Atlas Lithium Corp. is a U.S.-based exploration company searching for lithium to feed the world's growing need for the minerals that will be essential to meet swelling demand for electric vehicles and other battery-dependent technologies. The company is focusing its search on Brazil, where it owns 52 mineral rights spread over 56,078 acres in Minas Gerais.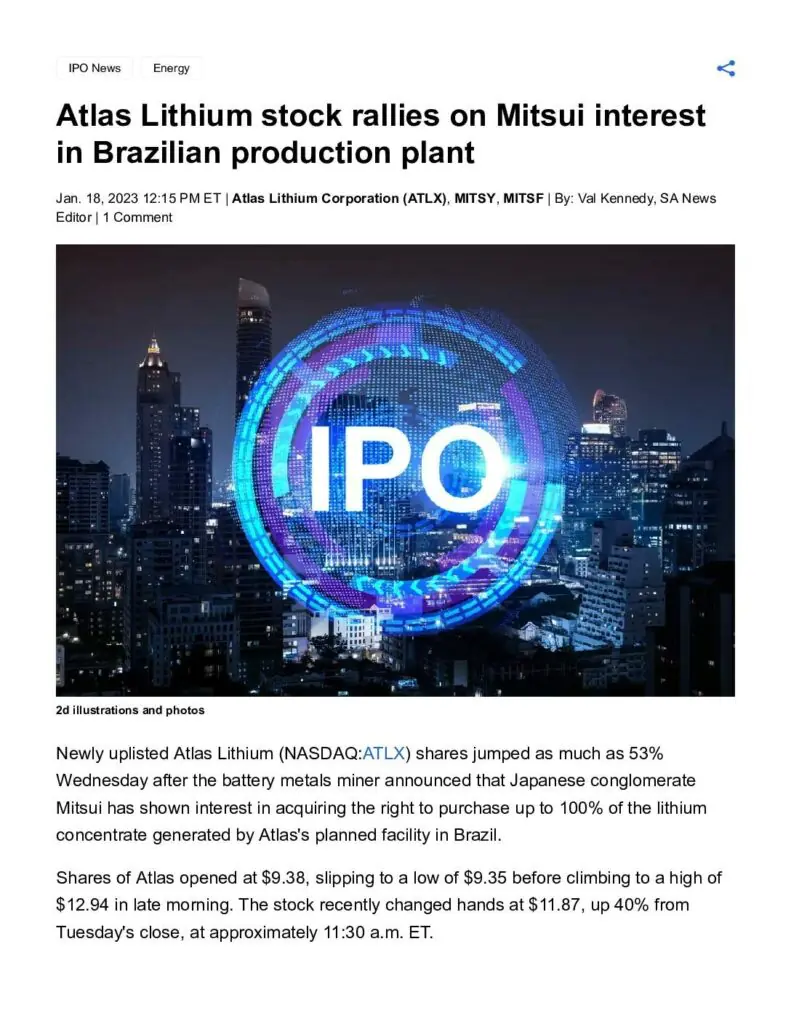 Newly uplisted Atlas Lithium (NASDAQ:ATLX) shares jumped as much as 53% Wednesday after the battery metals miner announced that Japanese conglomerate Mitsui has shown interest in acquiring the right to purchase up to 100% of the lithium concentrate generated by Atlas's planned facility in Brazil.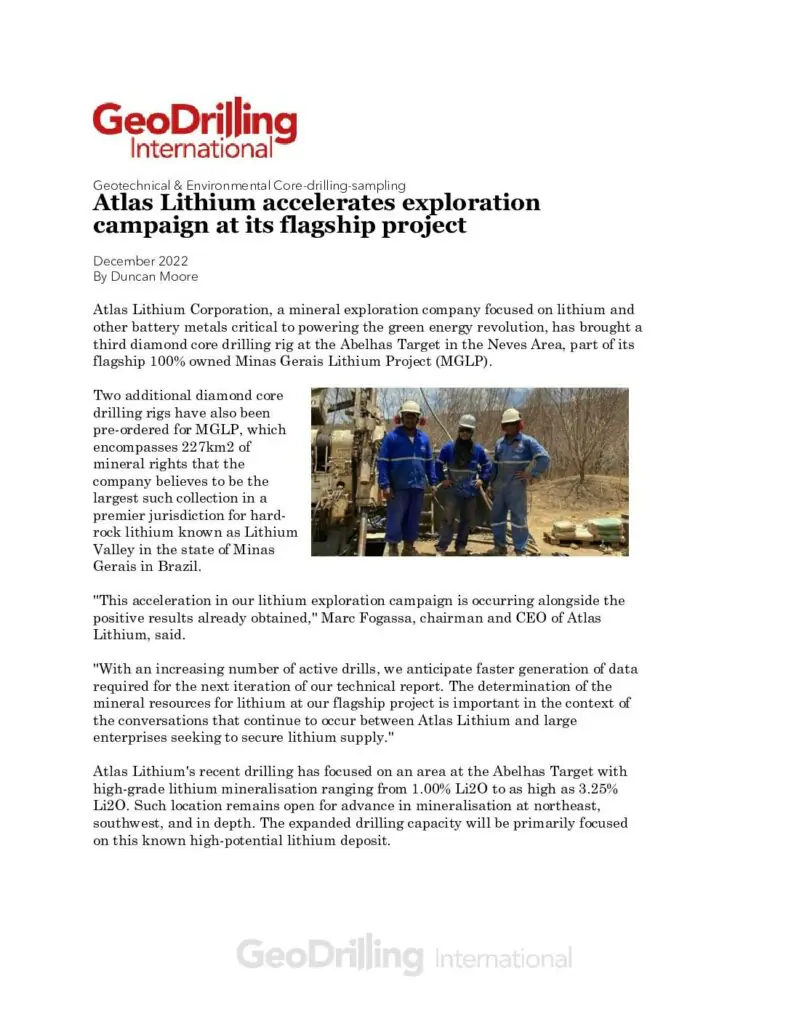 Atlas Lithium Corporation, a mineral exploration company focused on lithium and other battery metals critical to powering the green energy revolution, has brought a third diamond core drilling rig at the Abelhas Target in the Neves Area, part of its flagship 100% owned Minas Gerais Lithium Project (MGLP).